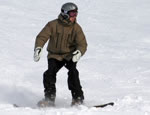 Winter hikes, skiing trips, animal tracking basics and a Wonder Walk for Families are events listed on our
Enviro-Events Calendar
this weekend.

Next
week's events include
:
New Jersey Clean Cities Coalition-General Meeting
LSRP
Strategy and Update Panel Discussion
Northeast Organic Farms Association's Winter Conference
Events in February
:
Environmental Business Council Roundtable
AESP 20th National Conference & Expo
Backyard Habitat Design Workshop
LEED Core Concepts & Strategies
Princeton:IMAGINE a sustainable world
NJ Audubon: Survival: Gimme Shelter
Free Penn State Marcellus Shale Webinar
Crisis in New Jersey's Forests
The Art of Nature Specimens
Renewable Energy World Conference & Expo
New Jersey Bicycle Summit
NJ Audubon Society's Animal Tracking: The Basics
See the details on our
Enviro-Events Calendar
.
Don't miss new events.
Get
free email alerts.
Just send a blank email to:
enviro-calendar@aweber.com


Add your own event for free
.
Send your information to:
Editor@EnviroPolitics.com
Our most recent posts:

Inaugural address of NJ Gov. Christopher Christie
Note to NJ-DEP commissioner nominee--buckle up!
NJ environmental bills play beat the clock
Wind energy blows free of stringent local zoning
---------------------------------------------------------
Like this post? You'll love our daily newsletter
,
EnviroPolitics

Try it now, without cost or obligation for 30 full days