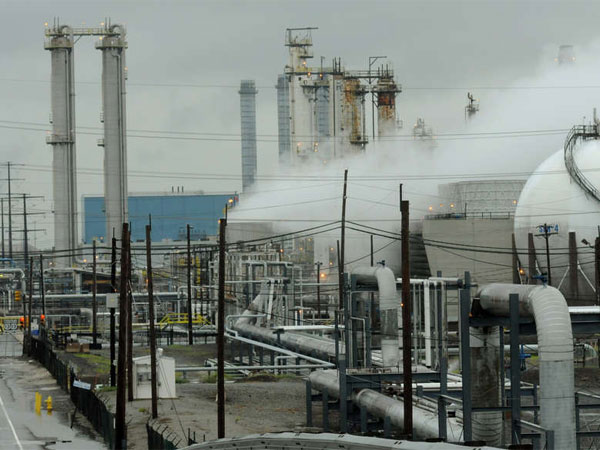 The Sunoco refinery in Marcus Hook. (April Saul / Philadelphia Inquirer)

An elaborate plan by Sunoco Logistics Partners L.P. to transport Marcellus Shale natural gas liquids by pipeline across Pennsylvania to Marcus Hook is running into resistance, the Philadelphia Inquirer reports today.

The company's subsidiary, Sunoco Pipeline L.P., last month filed an application with the Pennsylvania Public Utility Commission to sidestep local zoning restrictions to build pump and valve control stations in 31 municipalities crossed by the pipeline.

Sunoco Pipeline argues that it is a "public utility corporation," and that
the PUC can exempt the construction of the above-ground structure from local zoning if it determines the buildings are "reasonably necessary for the
convenience or welfare of the public."

**Like what you're reading? Click here for free updates**

A pumping station slated to be built on a two-acre site at the corner of Boot
Road and Route 202 in West Goshen Township has triggered alarm.

Two suburban Philadelphia state senators on Wednesday wrote to the PUC, contending that the exemptions would conflict with the Pennsylvania Supreme Court's decision in December upholding local zoning rights over oil and gas activity.