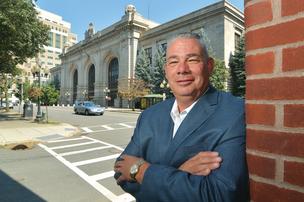 Raymond L. Rudolph -
  Photo:
Donna Abbott-Vlahos\ABR
Engineering firm
CHA
— based in Albany, New York and one of the largest in the nation — is making leadership changes at the top, including hiring a new president and CEO.
Michael DiMasi reports in Albany Business Review:

"CHA, based in downtown Albany, has grown rapidly in recent years through acquisitions and now has more than 1,000 employees in a dozen offices in the United States and abroad. Billings totaled $253.2 million in 2013."