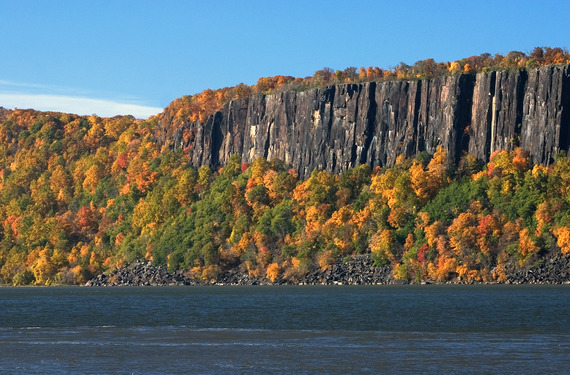 A New Jersey appeals court decision in a case involving a proposal to build a huge office tower overlooking the Palisades in Englewood Cliffs may give impetus to protect other scenic vistas along what the judges called a "national treasure.''
Tom Johnson reports in NJSpotlight:

In a 30-page ruling handed down yesterday, the court said the local zoning board failed to consider the visual impact of a 143-foot-high building LG Electronics USA wanted to erect as a new headquarters on a site in the Bergen County community.
The decision will pave the way for a compromise scaling down the new headquarters to less than 70 feet high. But conservationists said the more far-reaching implication could lead to permanent protection for the entire Palisades.
Like this?

Click here for free updates


Social media icons below make it easy to share
Enviros ask appellate court to approve Exxon intervention