Andrea Sears reports for Public News Service: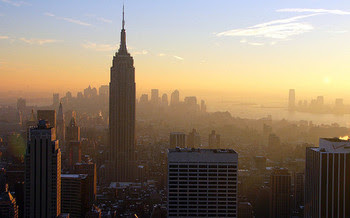 Smog causes hundreds of premature deaths nationally every year. (Robert Young/Flickr)
NEW

YORK – Environmental and public health groups are breathing a sigh of relief that the Environmental Protection Agency will not postpone implementation of standards for smog-forming ozone.

In June, EPA Administrator Scott Pruitt announced that the standards, scheduled to go into effect on

Oct. 1

, would be put on hold for a year.

Fifteen states, including New York, and a coalition of organizations last week filed a lawsuit challenging that decision. The EPA rescinded the postponement the next day.
Graham McCahan, a senior attorney with the Environmental Defense Fund, says the delay would have been "unlawful" and had been imposed without considering the impact of smog on children, asthma sufferers, the elderly and anyone with heart or respiratory problems.

"So this is a really welcome development that they have reversed course and we can begin getting these emission reductions in place as soon as possible," he states.

Pruitt had maintained there was confusion among the states over the standard's requirements, and that the EPA needed to review the regulations.

But McCahan points out that the states already have collected the data and made their recommendations to the EPA for designating areas that need to improve air quality.
Like this? Use

form in upper right to receive free updates
See popular posts from the last 30 days in right column --- >>